Feature Gardens
Five talented landscapers from all over Minnesota showed off their expertise with inspiring garden displays.
Our 2022 Feature Garden partners were: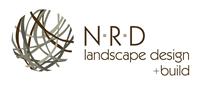 NRD Landscape Design + Build

NRD Landscape Design Build is located in Minnetonka and has been helping clients all across the metro area build their dream outdoor spaces for more than 20 years. We offer creative, personalized designs for any type of landscape and bring it to life with our skilled craftsman.

Stonewall Inc.

Stonewall Inc. specializes in boulder retaining walls which are installed with the most up to date equipment in the industry. Stonewall has been servicing the Twin Cities metro area since 1998. Small local Minnesota-based company owner-operator run. From sales to install clients will work one on one with me during the whole process. Set up to handle large jobs and small. Hope to hear from you soon for all your boulder retaining wall projects.
Sculptured Earth