thank you to all our 2019 speakers!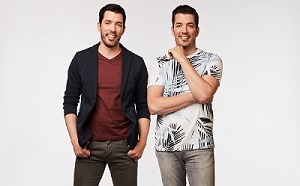 Drew & jonathan scott, hgtv's property brothers
Multifaceted entrepreneurs, authors, and twin television personalities Drew and Jonathan Scott are co-founders of Scott Brothers Global, which includes Scott Brothers Entertainment and Scott Living. With offices in both the U.S. and Canada, Scott Brothers Entertainment produces award-winning and engaging content in all genres for TV, film, and digital platforms. Scott Living, the brothers' rapidly expanding collection of indoor furniture, mattresses, décor, textiles, and bedding is available at a variety of North American retailers, including Amazon, Wayfair, QVC, and Lowe's. Drew and Jonathan are hosts of the top-rated, Emmy-nominated, and Canadian Screen Awards-winning HGTV series Property Brothers as well as Buying & Selling, Brother vs. Brother, and other shows that are enjoyed by millions of viewers in over 150 countries. All three of the Scott brothers' books – Builder Brothers: Big Plans, It Takes Two: Our Story, and Dream Home: The Property Brothers' Ultimate Guide to Finding & Fixing Your Perfect House – are New York Times best sellers. In 2017, there were named Habitat Humanitarians, the highest recognition offered by Habitat for Humanity. For more information about Drew and Jonathan, please visit DrewAndJonathan.com or ScottLivingHome.com.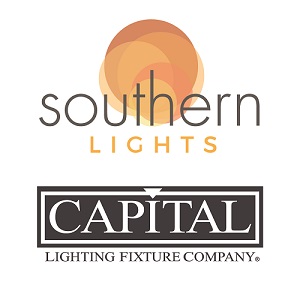 Drew and Jonathan Scott, HGTV's Property Brothers will appear live on Saturday, February 23rd.

Appearance sponsored by Southern Lights proudly featuring the unique designs of Capital Lighting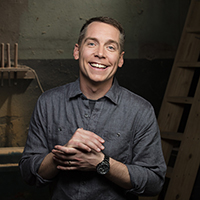 Clint Harp
Clint Harp has had quite a few jobs in his life and tried numerous careers including most recently being a salesman in Houston, TX. Finally reaching the end of his career searching rope in 2011, Clint decided to quit his sales job and go for his dream of building furniture and owning his own company with his wife, Kelly. The last thing either of them expected, however, was to move to Waco, TX and find themselves a part of a hit show on HGTV. For 5 seasons Clint could be found regularly on HGTV's Fixer Upper as the dumpster diving, reclaimed wood loving carpenter and furniture artisan. Now you can find the Harps and their team on their own show "Wood Work" on the DIY network. Together with Kelly and their 3 kids, the Harps spend each day pursuing their dream and blazing the new trail of owning their own company, Harp Design Co., which provides quality furniture and home goods to customer all across the U.S. and abroad. Constantly adjusting to unexpected national exposure, the Harps work hard each day to grow as a family and a business whose core values are love, beauty, and creativity.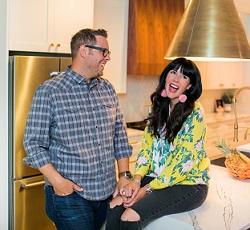 brad and heather fox
For nearly fifteen years, Brad and Heather Fox have combined their real estate knowledge, construction expertise and design skills to help families find or build their dream homes. They specialize in keeping people in their favorite neighborhoods and renovating to better fit their changing lifestyles and needs. Over the ten years, Brad has navigated real estate in nearly every neighborhood in the Twin Cities and can easily spot a home with potential. Heather specializes in design and can stretch even a modest budget into a fresh new look. Their HGTV debut, Stay or Sell, aired in July 2018. Stay tuned for more details on their on and off screen projects!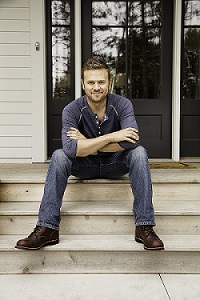 Matt Muenster
Licensed contractor Matt Muenster sees every house project, whether he's ripping apart dated bathrooms using the latest construction technology or completely gutting his own kitchen as a chance to use his clever ideas to achieve great design while integrating earth-friendly elements. Matt earned his degree in interior design from the University of Wisconsin at Madison. He initially got his feet wet designing restaurants and casinos and even worked on the Angolan Project in Africa. Eventually, his fervor for design shifted to the residential sector. His professional experience includes high-end interior design, and he gets an adrenaline rush every time he transforms a boring bathroom into a fantastic one on DIY Network's Bath Crashers.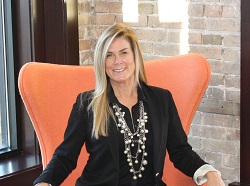 kelli kaufer
A Twin Cities Designer whose career started in television 16 years ago on camera as a guest designer for HGTV. For the last 14 years, Kelli has worked behind the scenes with 250 designs featured on both HGTV and DIY Networks seen around the world. This extensive background sets Kelli apart from other designers.
"I've been able to carve out a niche where I can share my work as well as the ideas, products, and materials to help convert my clients' ideas into reality. I believe you should live in style, your style, and have you fall in love with your home."
Kelli has owned her own business since 2001 and designs both residential and commercial.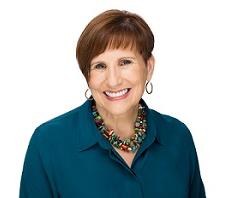 kate smith
As a recognized expert in her field, Kate Smith has shown hundreds of homeowners and design professionals how to master the process of finding the perfect colors for their home. With an approachable style and an ability to color in a way that is easy for anyone to understand, Kate has the gift for inspiring others to find their own color
confidence and style.
Smith serves as a media spokesperson for many of her clients as well as for her own company. She has appeared on countless radio, television programs and in print educating people about the importance of color all aspects of their lives. Some of her recent work has appeared in House Beautiful, InStyle, MSNBC, Yahoo! News, Washington Post, Miami Sun Sentinel, Chicago Tribune, and the Boston Globe.
Kate Smith is an active member and Chair holder in Color Marketing Group the premier international association for color design professionals. Smith is the creator of a fully accredited Color Certification program for design professionals and holds a BFA from Kent State University.
Smith is currently President and Chief Color Maven of her own consulting firm Sensational Color located in Alexandria, VA. You can learn more and connect with Kate websites on her website www.sensationalcolor.com.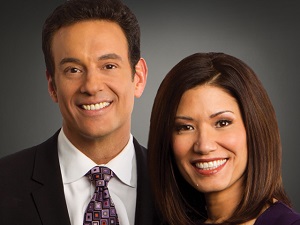 frank vascellaro and amelia santeaniello
Frank co-anchors the 5 p.m., 6 p.m. and 10 p.m. news Monday through Friday with his lovely wife by his side. On June 29, 2006, Vascellaro and his wife, Amelia Santaniello, became the first married couple to co-anchor a daily news program in the Twin Cities. Frank has been an anchor in this community since 1996. Before coming to Minnesota, Frank worked at WAND-TV in Decatur, Ill. and at WHOI-TV in Peoria, Ill. as an anchor/reporter.

Amelia co-anchors the 5 p.m., 6 p.m. and 10 p.m. news Monday through Friday. She's been with the station since 1996. Ten years later, her husband, Frank Vascellaro, joined her as co-anchor. They are the first married couple to co-anchor a news program in the Twin Cities. Before coming to Minnesota, Amelia anchored the weekend news at WTIC-TV in Hartford, CT. She started her career in Washington, D.C., at WUSA, where she was a reporter trainee. From there, she went to WETM-TV in Elmira, N.Y., where she anchored the weekend newscasts. Then she moved on to WNEP-TV in Scranton/Wilkes-Barre, Pa. as a reporter and anchor.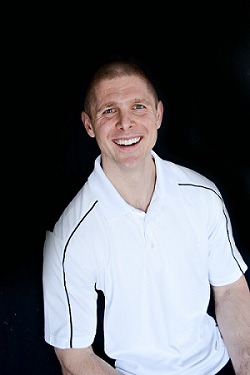 Matt Scoletti
Matt Scoletti, known as "Mr. Livin' the Dream," is a 2-Time World Record Holder, American Ninja Warrior competitor, author of the Bestselling book "The First 15," and motivational speaker focused on healthy living and happiness!

Matt's life wasn't always like this as he struggled with alcohol for a decade of his life. After hitting rock bottom, he decided to focus on changing one thing, his environment. Matt believes that having a healthier home can drastically change a family's energy, productivity, and excitement for life! Here from Pittsburgh, Pennsylvania, Matt Scoletti.
Antti Laaksonen
Come to the Evergreen Construction's booth #829 and meet Antti Laaksonen a former left-winger for the NHL hockey team Minnesota Wild and Finland Silver Medalist who now works at Evergreen Construction. He will be in the booth and is looking for participants to play him in table hockey!