Sara Bendrick: Landscape Designer + Horticultural Artist
Mar 27, 2018, 14:45 PM
This California girl has always had a passion for horticulture and art. As a natural born 'doer,' hosting the DIY Network's
I Hate My Yard
is the perfect fit! Sara loves being a host for the show as it allows her to interact with homeowners and help them to realize the opportunity in their exterior spaces.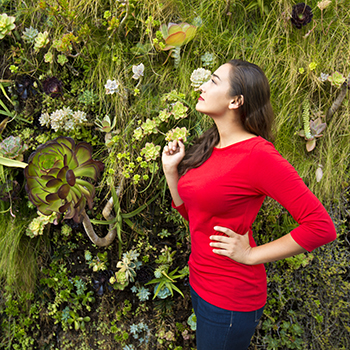 From digging in the dirt as a kid, to getting her hands dirty in the field as a college student, Sara is all about the hands-on experiences. Recently, Sara's hands may have been covered in ink while writing her book "Big Impact Landscaping". Sara is stopping by the Minneapolis Home + Garden Show to share all of her best insider tips with us.
Before she makes the journey to Minnesota, we enjoyed visiting with Sara over the phone – check out what she had to say:

Q: What's one thing you wish every homeowner knew?
Sara
: "Changing space can change you! It's amazing how much environment can impact a person and their mood, personality etc."
Q: If you had to move to another country, which would you pick and why?
Sara
: "Somewhere Mediterranean, probably Croatia because I am part Croatian and it's the most beautiful country I've seen."
Q: Where do you go online to find inspiration?
Sara
: "Pinterest and Instagram are some of my favorite sites to browse for inspiration."
Q: What was the last picture you took with your phone?
Sara
: "The most recent picture on my phone is a picture of a canyon that I hike through!"

Q: Would you rather upgrade your closet, bathroom or kitchen?
Sara
: "Landscape of course!"
Q: Fill in the blank: The three things I can't live without are________.
Sara
: "Family, good friendships and enough sleep."

Q: What are your best small space living hacks?
Sara
: "If you're in a small space, mirrors are great for opening it up. Working with scale is really important too."

Q: Could you live in a tiny home?
Sara
: "Living in a tiny home would be tough, but it would be fun for a retreat."
Q: What's something that folks should watch out for when working with a contractor or interior designer?
Sara
: "You should find someone you trust and someone that values your opinion. At the end of the day it's your project and the designer/builder is just the facilitator."

Q: What's a must-have at any party you're throwing?
Sara
: "Vegetables! Yummy, yummy vegetables."

Q: What project have you been most proud to work on?
Sara
: "My book – Big Impact Landscaping! It was a ton of work, but really worth it."

Q: What's one thing we wouldn't guess about you?
Sara
: "I love to sing – my sister is actually making me sing for her wedding."
Q: You've been interviewed many times – what is the one question you always wish someone would ask?
Sara
: "Why do you do it? Because I love it! I have always been interested in horticulture and art, and designing landscapes allows me to combine both of my passions. I love that I have the opportunity to combine nature with a built environment to create a sense of place."
Don't miss Sara on the Main Stage during the first weekend of the show! She'll be presenting on Friday, March 30, and Saturday, March 31. Sara and other special guests will be presenting on the Main Stage, but there's plenty more to the show. Check out our Kitchen or Garden stages, stroll through features of the show such as our feature gardens, or connect with our many exhibitors.
Get your tickets now to save $2 by purchasing them online
!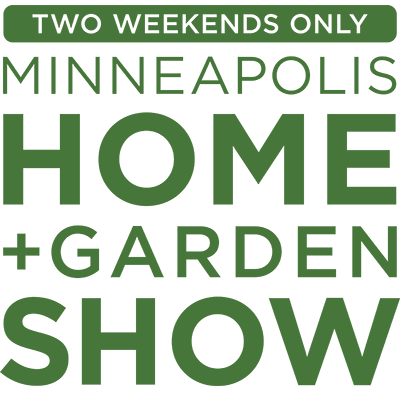 MINNEAPOLIS CONVENTION CENTER
MARCH 30-APRIL1 + APRIL 6-8, 2018.