Exhibitor Spotlight: AJA Smokeless Fire LLC
Mar 26, 2018, 14:24 PM
We're excited to welcome
AJA Smokeless Fire LLC
to the Minneapolis Home + Garden Show. Fires bring people together, but the annoying eye burning smoke can be a challenge. Well that stops with AJA Smokeless Fire LLC. Why not add a customized smokeless fire ring to your outdoor space?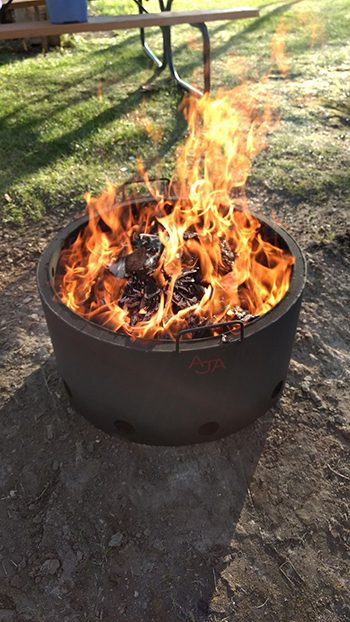 Burning wood is an efficient way of heating your home, sauna, and enjoying a campfire. With AJA Smokeless Fire LLC, you are sure to burn each piece of wood completely, while being green. Learn more about this unique product when you visit the AJA Smokeless Fire LLC team in
Booth #823
. But first, enjoy our brief interview with the team below.
Please describe your products and services.
"Customized, wood-burning smokeless fire rings/pit and accessories."
What are your best home and garden tips for the season?
"Get out of the house as much as possible and enjoy the outdoors!"
What are your featured products this season?
"Our new 2628 ESD Smokeless Fire Ring Show Special - Free Shipping to anyone who makes a purchase at the Minneapolis Home + Garden Show. Custom Designs are free through June 17, 2018."
What are your home or garden pet peeves?
"Smokey bonfires."
What is the strangest client request you've received?
"Shipping to Magnolia."
What is your favorite part about the Minneapolis Home + Garden Show?
"Presenting our unique, one-of-a-kind product to the public and seeing their reactions."
Is there anything else you think folks should know about your company?
"100% USA manufacture product, made in Minnesota."
The Minneapolis Home + Garden Show is filling the Minneapolis Convention Center with hundreds of home improvement experts, like AJA Smokeless Fire LLC, March 30-April 1 and April 6-8. Don't miss your chance to get great ideas for your space.
Buy tickets now and save $2
. We can't wait to see you at the show!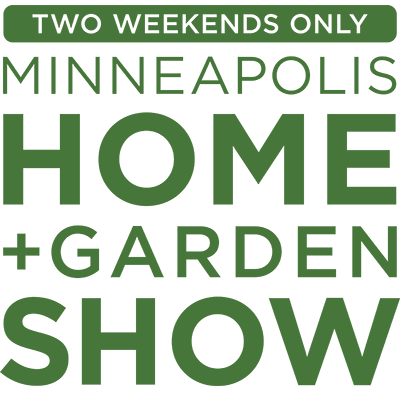 MINNEAPOLIS CONVENTION CENTER
MARCH 30-APRIL1 + APRIL 6-8, 2018.