Sponsor Spotlight: CityDeskStudio
Mar 8, 2018, 16:19 PM
We're thrilled to welcome
CityDeskStudio
to the Minneapolis Home + Garden Show. This impressive architecture and design firm has had their projects recognized locally and nationally, been featured in several publications, and was selected among Minnesota's most innovative design thinkers by the Walker Art Center.

Before you visit the team in
Booth #1020
, learn more about their services in our brief interview below.
Please describe your products and services.
"Founded in 2004, CityDeskStudio is led by partner Ben Awes. We believe that architecture must express who our clients are, and what they believe. It must ask questions, push boundaries, and challenge pre-conceptions, all while working within proven construction practices. Working together we offer our clients the energy of a studio environment, every project benefits from the combined expertise of the entire team."
What are your best home or garden tips for the season?
"We find that people often struggle a to solve a problem in a home. Sometimes its easier to throw additional square feet at home instead of making better square feet. In today's market with construction costs high, we search to make space better, not always bigger - and usually this can be done."
What are your home or garden pet peeves?
"Design magazine photos that show stairs with no railings!"
What are your featured items this season?
"Architectural Services."
What's the strangest client request you've ever received?
"One of the must unique was a client who insisted on a garage just for bicycles on the front, and inside her house! I loved the idea and it became a super cool, functional space. She and her family use it all the time."
What is your favorite part of the Minneapolis Home + Garden Show?
"Meeting the people. Folks who attend the show, and stop at our booth are genuinely interested in what we do and what we offer. Regardless of whether they hire us or not, we get to talk design with people - and that's always great."
Is there anything else you think folks should know about your company?
"A fresh and modern take on Architecture and Design."
The Minneapolis Home + Garden Show is filling the Minneapolis Convention Center with hundreds of home improvement experts, including CityDeskStudio, March 30-April 1 and April 6-8. Don't miss your chance to connect with industry leading professionals and get great ideas for your space.
Pick up tickets now
and start planning your visit. We can't wait to see you there!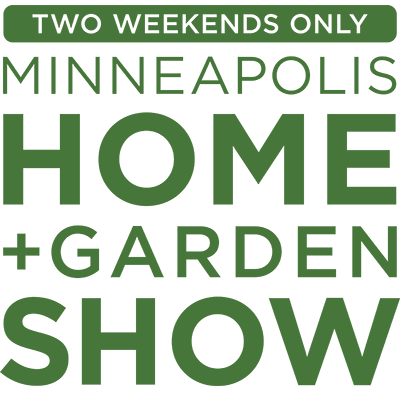 MINNEAPOLIS CONVENTION CENTER
MARCH 30-APRIL1 + APRIL 6-8, 2018.