Feature Garden Spotlight: Mickman Brothers
Feb 17, 2017, 13:39 PM
We're thrilled to have
Mickman Brothers
participating in the Minneapolis Home + Garden Show's Feature Gardens. This year's theme, Gardens Of The World, is sure to blow guests away and we don't doubt that you'll leave Mickman Brothers' display feeling inspired.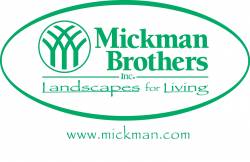 Before you experience Mickman Brothers' garden at the show, learn how they can help you and your family enhance your home's outdoor living spaces and more, in our brief interview below. Get a sneak peek at what they have planned for the show, and read about how they're able to accommodate client requests (even the unusual ones). Enjoy!
Please describe your services.
"Mickman Brothers is a full service green industry company started in 1975, located in the North Metro. We consist of 5 key departments to service all your landscape and garden needs – Landscape Design/Build, Irrigation Install and Service, Tree Care and Lawn and Landscape Maintenance, Mulch Blowing and Landscape Lighting, and a Retail Garden Center."
What are your best home and garden tips for the season?
"A professionally designed landscape that is properly pruned and maintained will ensure longevity. If you are thinking of enhancing your landscape consult a Mickman Brothers Professional to create an overall master plan which can be done in multiple phases that will ultimately lead to a smoother process."
What are your featured items this season?
"Mobile device controlled fire and water features, allowing you access at any place and time. Outdoor kitchens for garden to table cooking is hugely popular as well. Lastly, the permeable pavers you see in our display are an excellent 'green' choice to reduce runoff and utilize rainwater in your landscape gardens."
What is the strangest client request you've ever received?
"We love all our clients, did we mention that?! We had one client where we installed a fountain and pond, and we were asked to create a level pad, so he could sit under the waterfall in the middle of his koi pond! We also have helped pick out colors for painting in-home projects and installing doggy toilets as well! No two projects are the same!"
What is your favorite part of the Minneapolis Home + Garden Show?
"Our favorite part about the Home Show is that is the unofficial kickoff to Spring for us and the community. It is always fun to create unique designs off of a theme, and see what everyone comes up with. It is overall a fun show for both companies and the public to welcome Spring to Minnesota."
Is there anything else you think folks should know about your company?
"We were founded in 1975. People can reach Mickman Brothers online at
www.mickman.com
or by phone at 763-413-3000, and of course all our social media channels like
Facebook
,
Twitter
and
Youtube
."
The Minneapolis Home + Garden Show takes over the Minneapolis Convention Center February 24-26 + March 3-5, 2017. With hundreds of home improvement experts and over 10,000 square feet of gorgeously landscaped space, you're sure to leave with tons of ideas for your space. Don't miss the big show!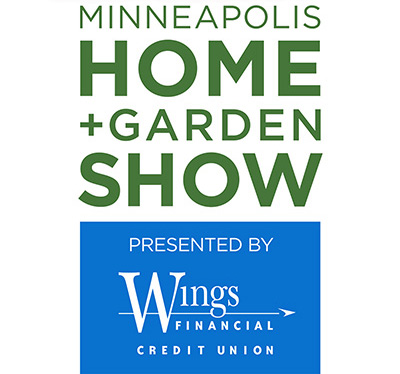 MINNEAPOLIS CONVENTION CENTER
FEBRUARY 24-26 + MARCH 3-5, 2017.