Sneak a peek at how the Pottery Barn design team worked together remotely to bring their innovative spring season to life. Despite being apart, the team worked closer than ever to create a season with all the comforts of home.
Nick Needham, founder & co-owner of Pond King Water Gardens, shows the endless possibilities to bring your garden to life with water features.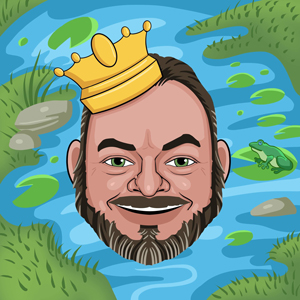 Click HERE to check out more videos from Nick The Pond King.
Looking for ideas & inspiration? Don't miss these articles in our Show Guide!
A Growing Trend
Beyond the Boards: Decks Reimagined
The Ultimate Staycation: The Backyard
Home Offices Working Hard
Officing Out Back
Bring Authentic Style Into Your Space!

Interior designer and lifestyle expert Leigh-Ann Allaire Perrault shares tips on exotic furniture.

Follow @leighannallaire on Instagram
ReRun! Our 2019 Ads Staring Mike Rowe
Before you do it yourself, talk to an expert. Trust us.

Find experts and inspiration by visiting the Shop the Show section of the virtual showroom.

Follow @mikerowe on Instagram.
THANK YOU TO OUR SPONSORS & PARTNERS: