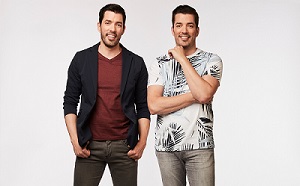 drew and jonathan scott, hgtv's property brothers!
Drew and Jonathan presented on the Main Stage on Saturday, February 23rd.
Main Stage
The Main Stage sponsored by ProSource Wholesale and Kelli Kaufer Designs offered presentations revolving around remodeling, interior design, landscaping and more! Attendees will get budget saving tips, DIY ideas and education from local speakers and national celebrities.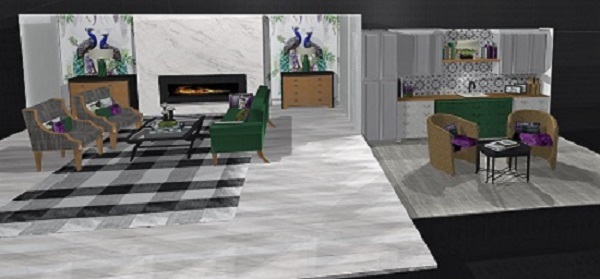 prosource wholesale
ProSource is the industry leader when it comes to understanding and meeting the unique needs of trade professionals and clients. We offer a wide array of home improvement products and make them available at the lowest possible prices, thanks to our extraordinary buying power. In our showroom, you'll get a look at our impressive product selection, featuring carpeting, hardwoods, laminate, stone, and luxury vinyl tile, cabinets, countertops, faucets, sinks, and so much more.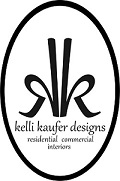 kelli kaufer designs
A Twin Cities Designer whose career started in television 16 years ago on camera as a guest designer for HGTV. For the last 14 years, Kelli has worked behind the scenes with 250 designs featured on both HGTV and DIY Networks seen around the world. This extensive background sets Kelli apart from other designers.
"I've been able to carve out a niche where I can share my work as well as the ideas, products, and materials to help convert my clients' ideas into reality. I believe you should live in style, your style, and have you fall in love with your home."
Kelli has owned her own business since 2001 and designs both residential and commercial.

furnishings provided by: simonet's furniture
Helpful, knowledgeable salespeople who treat their customers like family are a hallmark of Simonet Furniture. It's one of the reasons the business has been around for more than 150 years. Founded in 1864 by Swiss Immigrant and cabinetmaker Sebastian Simonet, Simonet Furniture offers solidly built furniture and top-notch customer service, remaining true to its founder's penchant for treating people fairly. The store carries on the tradition of fine craftsmanship and customer service. Simonet's proudly offers high quality American-made furniture purchased directly from Amish craftsmen; handcrafted tables and chairs, bedroom sets, hutches and desks of maple, cherry, walnut, oak and other durable woods, among other items. About 70% of the store's business is custom, taking the client from an idea to a finished product. "Our specialty is building that perfect piece of furniture you've always dreamed of," says Mike O'Brien, who with his daughter Jill Fischer are fifth and sixth generation members of the Simonet family to carry on the business's longstanding commitment to the community.

Simonet's also offers countless custom options on upholstery, leather and wood products from the most trusted names, like Norwalk, Flexsteel, Omnia Leather, Sam Moore and Fjords USA. In addition to expert professional knowledge of the products, Simonet's staff are ready to offer helpful advice for people searching for just the right look for their homes and can help match a client's budget to their tastes. The Simonet Family are pleased to provide today's clients with top quality furnishings built to last, made with the same pride that went into every piece offered by Sebastian Simonet more than 150 years ago.

appliances by: Mj's contract appliance, Inc.
MJ's Contract Appliance, Inc. specializes in supplying appliances for new home construction, remodeling, large commercial projects as well as single replacement products to customers and builders who appreciate exceptional customer service. Our experienced, knowledgeable staff will leave you with a lasting impression of our professional approach before, during and after the sale. We offer appliances for kitchens, bars and outdoor patios - including grills and cabinets for outdoor entertaining. With over 38 years in business and extensive experience working with builders, we are confident we can design and supply a smart appliance solution for your home. http://www.mjscontractappliance.com/ Office: 651-777-8915
mc squared construction
MC2 Construction is committed to providing our customers with quality service and an incredible finished product. We listen to your ideas and needs for a complete solution and total satisfaction. Our staff will take the time to explain the process of your kitchen remodel to ensure a smooth project.
Our company was established in 1991. Brian McNallan; the owner and founder of MC2 has a degree in woodworking and over 20 years of experience; will be involve in your installation or remodel. He believes it's important to have a hands-on approach in each and every one of our projects.
Although we have a lot of experience in remodeling kitchens, we realize this may be your first kitchen remodeling experience. Therefore, we strive to make this process as smooth as possible.
In addition to our cabinet installers, we provide electrical, plumbing, and sheet rocking, taping and mudding services. We also offer countertops and flooring to complete your kitchen's function and beauty.
With nearly 75 years of combined experience in woodworking, our installers are talented and qualified professionals. MC2 Construction is dedicated to providing you with a superior kitchen remodel.