garden + home stage sponsored by:
the minnesota state horticultural society
and sculptured earth
Stage Schedule
Wednesday, February 26
| | | |
| --- | --- | --- |
| Start | End | Presentation |
| 2:00pm | 3:00pm | Judy Griesedeick: Understanding Pollinators through the Lense of Photography |
| 3:00pm | 4:00pm | Joel Karsten: The Straw Bale Gardens method makes growing vegetables easy and fun! |
| 4:00pm | 5:00pm | Bob Dahm: DIY Organic Lawn Care |
Thursday, February 27:
| | | |
| --- | --- | --- |
| Start | End | Presentation |
| 2:00pm | 3:00pm | William Dougherty: A Season of Flowering Bulbs, Tubers, and Corms |
| 3:00pm | 4:00pm | Joel Karsten: The Straw Bale Gardens method makes growing vegetables easy and fun! |
| 4:00pm | 5:00pm | Brooke Sommerfeldt: Wasps, Flies, Moths, and More: What Gardeners Should Know about Pollinator Diversity and Bee Lookalikes |
Friday, February 28:
| | | |
| --- | --- | --- |
| Start | End | Presentation |
| 1:00pm | 2:00pm | Theresa Rooney: Humane Critter Control |
| 2:00pm | 3:00pm | Jenn Hovland: Growing Succulents and Houseplants with Success |
| 3:00pm | 4:00pm | Josh Kiecker of Sculptured Earth |
| 4:00pm | 5:00pm | Bob Dahm: How to Install and Maintain Your Bee Lawn |
| 5:00pm | 6:00pm | Nick "The Pond King" Needham: Water Features Gaining Popularity |
Saturday, February 29:
| | | |
| --- | --- | --- |
| Start | End | Presentation |
| 11:30am | 12:30pm | Michelle Mero Riedel: Garden Photography |
| 12:30pm | 1:30pm | Russ Henry: Backyard Heroes: What You Can Do To Be A Hero To Wildlife Including Bees, Butterflies, Birds, And More In Your Own Landscape |
| 1:30pm | 2:30pm | Josh Kiecker of Sculptured Earth |
| 3:30pm | 5:00pm | Koehler & Dramm Institute of Floristry: Floral Design Competition |
| 5:00pm | 6:00pm | Laura Wood and Paul Farrell of By The Woods Custom Landscaping: What goes where? How to pick the right paver and retaining wall for your landscape project |
Sunday, March 1:
| | | |
| --- | --- | --- |
| Start | End | Presentation |
| 11:00am | 12:00pm | Matt Ratliff of Ready-2-Fruit Mushrooms: Mushroom Cultivation for the Home Gardener |
| 12:00pm | 1:00pm | Lee Bergum of Energy Panel Structures: SIPlify your Lifestyle |
| 1:00pm | 2:00pm | Josh Kiecker of Sculptured Earth |
| 2:00pm | 3:00pm | Deck Wars Panel Discussion sponsored by TimberTech Speakers: Chris Tackaberry of Deck City, Jon Brennhofer of Dreamodel, Mark King of Infinite Decks, Tim Brown of PHI Decks and Jim Shull of TimberTech |
| 3:00pm | 4:00pm | Marty Bergland: Seed Starting 101 |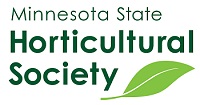 minnesota state horticultural society
The Minnesota State Horticultural Society (MSHS) has been cultivating cold-climate gardeners for over 150 years through access to gardening resources, community engagement, educational programs and the award-winning magazine Northern Gardener.

Since 1988, the MSHS program Minnesota Green has served the greening efforts of volunteer gardeners throughout the Twin Cities and the region. Minnesota Green distributes donated seeds, plants and gardening tools and supplies to community gardens and public green spaces. With its support, gardeners are able to beautify their neighborhoods, grow their own healthy food, and strengthen their communities.

Started in 2008, the Garden-in-a-Box program was created by MSHS to teach vegetable gardening to kids so they could learn where their food comes from and make healthier food choices. MSHS distributes vegetable gardening kits and offers educational opportunities to community groups serving low-income and at-risk children and families. Garden-in-a-Box reaches participants throughout the state of Minnesota.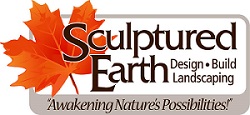 SCULPTURED EARTH
A full-service landscape building and landscape design company, Sculptured Earth employs the talent of gifted landscapers and a unique design process to transform residential properties into true works of art. Through expertly-built paver patios, water features, outdoor kitchens, and other elements, our team of landscaping contractors sculpt and reshape land into impressive works of artistic vision. If you are considering a landscaping project in the Twin Cities Metro area of Minnesota.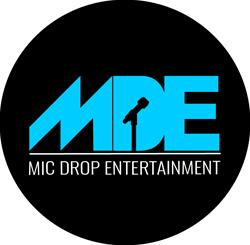 Main Stage Emcee by Brian Lansing of Mic Drop Entertainment
Brian, has over a decade of professional hosting experience. Including working with top brands such as the Vikings, Wolves, Fox9, Under Armour, X Games St Jude and Mall of America. To name a few. His high energy, positive, and fun style is guaranteed to connect with any audience. Driven by his passion for people his number one goal on stage is to make sure the audience is having fun. "If they walk away smiling, then I did my job."
When he doesn't have a mic in his hand he enjoys spending time with his beautiful wife Stephanie and son Nikolai, working out, watching movies, and listening to music. Brian's also a huge fan of Dwayne "The Rock" Johnson, and would love to meet him in person some day.
Stop by the stage on Saturday and Sunday of the show to see Jason Hudoba, another Mic Drop Entertainment emcee. Since 2014 Jason Hudoba has been the In-Arena Host for the Four time champion Minnesota Lynx. His upbeat, positive, and funny style keeps fans engaged throughout each time out break. In addition to hosting for the Lynx Jason has Emceed for hundreds of benefit and charity events.
Where to find Brian
Facebook: @mdropent
IG: Micdrop_ent
Linkedin: Mic Drop Entertainment
Website: www.micdropentertainment.com