the barking lot sponsored by
hoffman weber construction
Everyone stopped by the Barking Lot to find where a few favorite exhibitors sold everything you would need for your furry friends! There were even custom-built dog houses created by Hoffman Weber Construction. Plus, those who were still in search of their next furry friend stopped by Ruff Start Rescue to say hello to the adoptable dogs that were on site!

Hoffman Weber Construction is a two-generation, family-owned general contractor firm. Joseph Hoffman and his stepdad John Weber formed the award-winning Minneapolis company in 2004. It specializes in exterior facelifts and storm damage restoration, including roof, siding, window, door, and gutter replacement. Hoffman Weber Construction combines cutting-edge drone and estimating technology, specially trained crews and best-in-class products to serve both single family homes and large multi-unit residential communities in Minnesota.
Hoffman Weber began to create imaginative doghouses and playhouse four years ago for the Minnesota State Fair to showcase the building products it installs. The exhibit earned Best New Product honors. It continues the playful tiny house theme with three over-the-top doghouses at the Minneapolis Home & Garden Show. Sign up to win two of the pooch palaces. The third doghouse, designed by the 2019 State Fair winner, was auctioned off with proceeds going to Reach for Resources.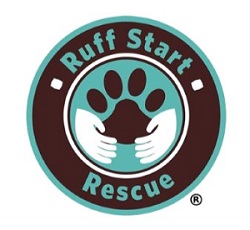 ruff start rescue
Ruff Start Rescue is a no-kill, foster-based animal welfare organization based in Central Minnesota and serves communities all over Minnesota and the southern United States. Since its founding in 2010, Ruff Start Rescue has saved more than 11,700 animals and is projected to save another 2,800 in 2020 alone. Ruff Start depends on its 670 volunteers, 350 fosters, Board and staff to help animals in need.