FIND YOUR CUSTOMERS HERE!
Have a product or service that relates to home improvement, remodeling, design, gardening, or outdoor living? Then the Minneapolis Home + Garden Show is the perfect fit for your business! Marketplace Events produces consumer shows that can help your company increase brand awareness and generate sales. Learn more about Marketplace Events.
SEE MIKE ROWE AT THE 2020 SHOW!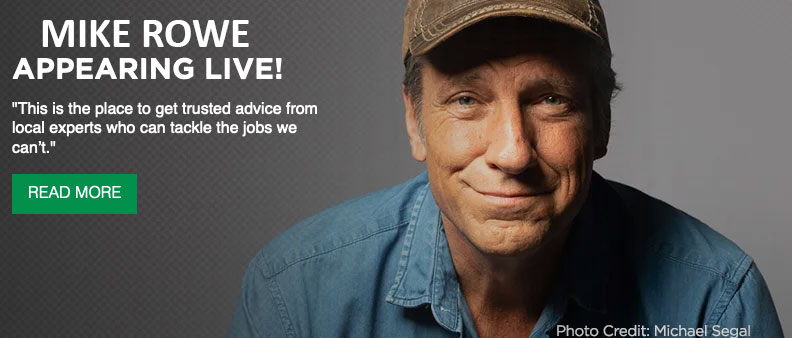 GET A BOOTH QUOTE TODAY!