Garage Solutions Minneapolis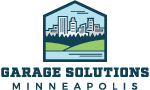 Booth: 2220
The garage is a part of the home that is often overlooked, making it easy to get out of hand. The Monkey Bars Garage Storage System is the best solution for your garage storage in Minneapolis. From shelving and cabinets to overhead racks and beautiful flooring, our patented designs take advantage of your available storage space and leave you with a beautifully organized garage.
Efficient Systems – Our storage systems maximize on limited amounts of space by storing less frequently used items up high and items used daily down below. We have all the best products for garage storage in Minneapolis.
Quality Materials – Our products are only made with the best quality materials. Industrial grade steel shelving, melamine cabinets, and commercial grade flooring are what you'll find with us.