Midwest Electric & Generator, Inc.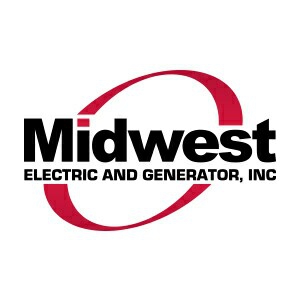 Booth: 507
10215 Twin Lakes Rd. NW
As Minnesota's Premiere Generator Installer, we represent companies such as Kohler, Generac, GE and Cummins in generator installations and maintenance. We also help customers with any warranty work that may arise. We offer installation, maintenance, service, repairs, monitoring, and warranty representation.
Are you here looking for an electrical installation?
Look no further. We also offer installation of many electrical systems and stay up to date with the latest technological advancements. From a simple ceiling fan installation to a complex commercial project, let us help you with your needs. Furthermore, we also provide in-floor heating, exhaust fan installation, sump pump replacement and low voltage and telecom installation, including fire alarm systems. With more than 25 years of experience, our crews have the knowledge and customer service expertise to ensure that you will receive superior service each and every time. We offer no obligation estimates, and would love to help you with your upcoming project.