Greenscape Companies, Inc.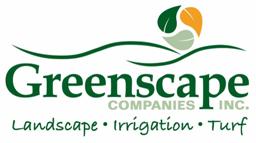 Booth: 743
11684 219th Ave.
Let Greenscape surround your home with lasting elements of natural beauty. From spectacular hardscapes like stone retaining walls and paver patios, to beautiful softscapes and lush lawns — our landscape designs will provide years of pleasure for you and your family, while greatly increasing the value of your property. Whether you're settling into a new home and starting from step one, or wanting to improve and add to your current landscape, our professionals at Greenscape will help you achieve your goals. Offering a wide range of capabilities, we have the ability to take any project — large or small — from the planning and design stages right through to maintenance of the sprinkler system after your project is complete. This adds up to a more efficient process and substantial cost savings that we pass on to you, our customer. Our expertly trained planners, designers and installers use only the highest quality products available. At Greenscape, our number one priority is to make sure that each and every customer receives a quality final product and the exceptional service they deserve. Since its origination in 1992, Greenscape has been in the business of satisfying customers with the beauty of well-crafted landscapes and superior service.

Our Capabilities - Retaining walls: Boulder, Modular Block, Timber and Natural Stone - Paver patios, driveways and walks - Irrigation systems (any type of installation - residential or commercial) - Planting of trees, shrubs, perennials and ornamental grasses - Decorative rocks and mulches for planting areas - Settings of natural stone, boulders and plantings - Sodding, seeding and hydroseeding of any site size - Computer-aided design or hand-drawn prints.

Why just landscape, when you can GREENSCAPE?