Meet Jason Cameron
Apr 4, 2018, 14:03 PM
DIY Network fans will be happy to hear that Jason Cameron will be joining the Main Stage at the Minneapolis Home + Garden Show! A licensed contractor, Jason Cameron has been in the business ever since his college days at Northern Michigan University. Gaining more experience working as a contractor for homeowners in the Northern Jersey and New York City area, now DIY fans across the country get to experience Jason's fun personality and extensive insider knowledge. In between hosting
Desperate Landscapes
,
Man Caves
and
Sledgehammer
, Jason somehow found time to update his own home and backyard.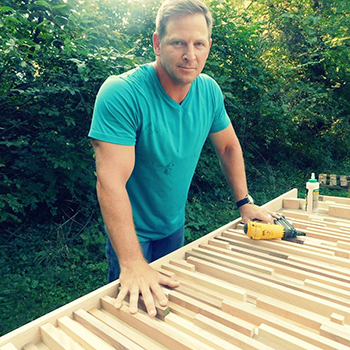 We recently chatted with Jason who had great advice for homeowners and answered some fun bonus questions too!

Q: What's an easy DIY project homeowners can tackle to improve their space?
Jason
: "Paint! The easiest way to change/improve a room in your house is to paint it a new color. Paint is inexpensive and can drastically change the energy of any room. It's also fun and easy enough for everyone to enjoy as a DIY project."
Q: Would you rather upgrade your closet, bathroom or kitchen?
Jason
: "This really depends on why you're doing the project. If you're choosing one of these three rooms to renovate solely for your benefit, then do the one most important to you. However, if your goal is to increase the resale value of your home, then the kitchen is the way to go! You get the best return on your investment with kitchen renos."

Q: Where do you go online to find inspiration?
Jason
: "Like a lot of people, including my wife, I tend to go to Pinterest for design inspiration. I also frequent Ted Talks, Design Sponge, Fierce Gentleman and Men's Fitness."
Q: What's something that folks should watch out for when working with a contractor or interior designer?
Jason
: "Do your due diligence as a homeowner and research the contractor/interior designer before hiring them. All too often, homeowners hire contractors with very little knowledge into their background, current licensing status and references. Know who you're hiring!"

Q: What's the one thing you wish every homeowner knew?
Jason
: "Everyone should know the location of the Main Water Shutoff Valve. Water leaks are a common cause of property damage so it's important for homeowners to know how to shut the main water line down in these situations ASAP! It's also good to make it a habit to turn off the main water valve when going on vacation. The last thing you want is to have a major water leak when no one's home to stop it!"
Q: What project have you been proud to work on?
Jason
: "Without question, renovating the USO Center Tent at Camp Virginia Army Base in Kuwait. It was part of the DIY Network series
Man Caves
. I'm a huge fan and supporter of the men and women serving in our military, so to transform a space for them to decompress and relax in was a very rewarding experience! God Bless our Troops!"
Q: What was the last picture you took with your phone?
Jason
: "I am currently renovating my basement, so the last picture I took with my phone was a picture of the progress I've made thus far."
Q: Fill in the blank: The three things I can't live without are _________.
Jason
: "My wife, my blender and my tool belt!"

Q: If you had to move to another country, which would you pick and why?
Jason
: "Without a doubt – ITALY! I love the culture, history, architecture, and above all else, the FOOD!"
Q: And finally, to wrap it all up, which HGTV/DIY Network star would you most like to work with and why?
Jason
: "I've had the opportunity over the years to work with many of my fellow HGTV/DIY Network hosts and always enjoyed the experience. However, there is a group of guys I have not had the opportunity to work with but would welcome the chance – the guys from DIY Network's
Barnwood Builders
! I'm a fan of what they do and would enjoy doing it with them!"
Don't miss Jason in person at the Minneapolis Home + Garden Show as he headlines our Main Stage during the second weekend of the show (April 6-8). Still don't have tickets?
Save $2 and buy them online
. Start planning your visit today.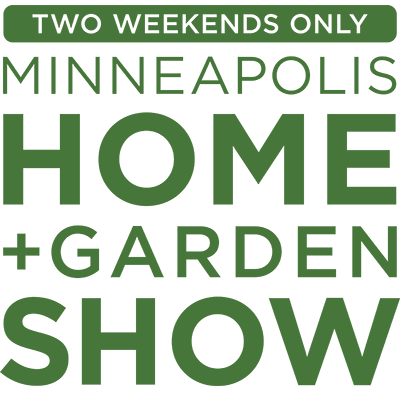 MINNEAPOLIS CONVENTION CENTER
MARCH 30-APRIL1 + APRIL 6-8, 2018.