Get to Know Paige Davis
Mar 29, 2018, 12:47 PM
Quick poll: Raise your hand if you were a fan of TLC's
Trading Spaces
sometime between 2000-2008. Us, too! It was really the show that sparked a nationwide interest in home decorating and improvement television shows. You likely know that the star of the show was the effervescent Paige Davis, because everyone fell in love with her energy and bubbly personality.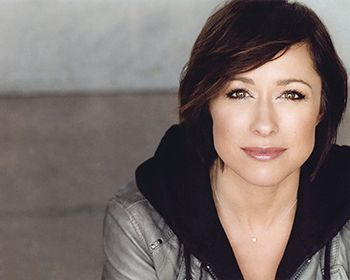 We are beyond excited to announce that Paige will be on our Main Stage several times March 30 and 31, and you will definitely want to get a front row seat to hear this delightful star speak. And in the department of perfect timing is the news that an all-new T
rading Spaces
is back April 7!
We had a lively Q&A with Paige recently and here's what she had to say:
Q: What was the last picture you took with your phone?
Paige
: "A massive group selfie at a surprise 50th birthday party being held in my apartment."

Q: If you had to move to another country, which would you pick and why?
Paige
: "Hmm, that's tough. I'll say England, because London is there!"
Q: What's one thing we wouldn't guess about you?
Paige
: "My biggest crush of all time is James Brolin. I have loved him since I was three years old when he played Dr. Steve on "The Marcus Welby Show." I used to go to sleep at night and pray I'd wake up sick, so my mom would have to take me to Dr. Steve. Now that's sick, LOL!"
Q: Fill in the blank: The three things I can't live without are _______.
Paige
: "My husband, my dog, and mascara."

Q: What's a must-have at any party you're throwing?
Paige
: "A calm, go with the flow attitude. Oh, and booze."

Q: What project have you been most proud to work on?
Paige
: "Oh, wow. That's a hard one because I work on so many different types of projects. But if you'll permit me to get a little sappy, I'd say I'm most proud of working on my marriage every single day."

Q: Where do you go online to find inspiration?
Paige
: "Google Images."

Q: What's one thing you wish every homeowner knew?
Paige
: "You won't get tired of color. Be braver. Any color can act as a neutral if paired well."

Q: What are your best small space living hacks?
Paige
: "Disciplined organization is key."
Q: What decor items are worth splurging on?
Paige
: "Real art."

Q: Would you rather upgrade your closet, bathroom or kitchen?
Paige
: "Don't make me pick, LOL. If any of those places needed upgrading in my apartment I would choose in this order of importance to me: kitchen, closet, bathroom."
Q: Could you live in a tiny home?
Paige
: "I live in a Manhattan apartment, so apparently yes, ha ha!"

Q: What's your best organization hack?
Paige
: "If you take it out, put it back."
Q: Which HGTV / DIY Network star would you most like to work with and why?
Paige
: "The Property Brothers. I mean, c'mon! They're just too lovable!"
Q: You've been interviewed many times. What is the one question you always wish someone would ask?
Paige
: "Honestly, I don't think there's anything I haven't been asked. My life is an open book and people are generally very comfortable with me, so I've been asked just about everything you can think of. I probably have a longer list of questions I wish people would NOT ask, LOL!"
See Paige on the Main Stage Friday, March 30 at 6pm and Saturday, March 31 at 11:30am and 2:30pm.
Make sure to buy your tickets online here to save $2
. For even more savings, consider
using Metro Transit to get to the Convention Center
. See you at the show!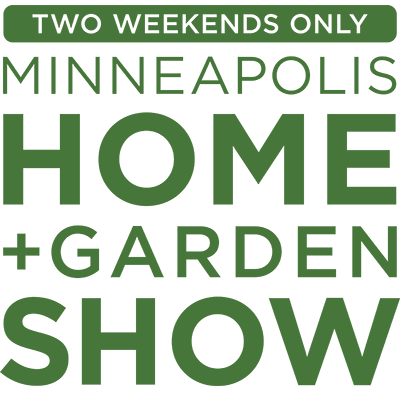 MINNEAPOLIS CONVENTION CENTER
MARCH 30-APRIL1 + APRIL 6-8, 2018.