Exhibitor Spotlight: Minnesota Decks
Mar 23, 2018, 14:22 PM
We're excited to have
Minnesota Decks
participating in the 2018 Minneapolis Home + Garden Show. This family owned business has been building projects in the Minneapolis area for 18 years. All materials and designs are made with great thought and intention to not only provide you with the best solutions, but also to consider timeline constraints, budget, and lasting quality of the finished project.

Before you visit the Minnesota Decks team in
Booth #2959
check out our brief interview below to learn more about their services and how they can help you.
Please describe your products and services.
"Minnesota Decks designs and builds custom decks and porches using a variety of industry leading products and components. We are committed to using only the best materials and designing usable space that meets our clients desires for function and aesthetics. We build Stone, Wood, and Composite decks as well as three or four season porches."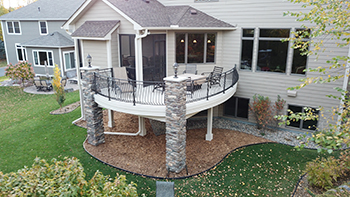 What are your best home and garden tips?
"Do not wait or hesitate! If you want a deck for spring or have a specific date in mind to be on your new deck then get your contractor out early to secure your spot on the schedule. This is a true case of
The Early Bird Gets the Worm
."
What are your featured items for this season?
"Our featured item for 2018 is " Stone Decking". If you want a true Maintenance Free deck that will add value and elegance to your home, take away ALL contraction and expansion issues, and look beautiful year after year then you need to come talk to us!"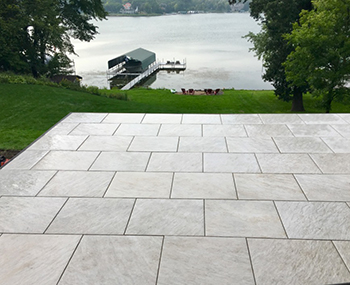 What are your home and garden pet peeves?
"I do not know if you would call it a pet peeve but what is unfortunate to see is poorly designed decks and porches that do not provide enough usable space nor taking function and flow of traffic into consideration."
What is your favorite part of the Minneapolis Home + Garden Show?
"Our favorite part of the Home Show is the people! All of the different personalities from the vendors to the attendees make for some great conversations and memories."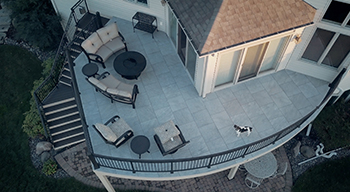 The Minneapolis Home + Garden Show takes over the Minneapolis Convention Center March 30-April 1 and April 6-8. Don't miss your chance to connect with hundreds of local experts, including Minnesota Decks.
Buy tickets online now to save $2
and start planning your visit. We can't wait to see you there!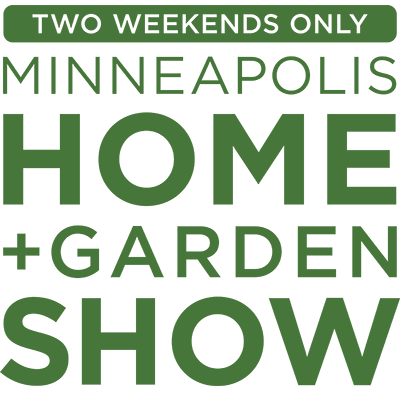 MINNEAPOLIS CONVENTIONCENTER
MARCH 30-APRIL 1 + APRIL 6-8, 2018.